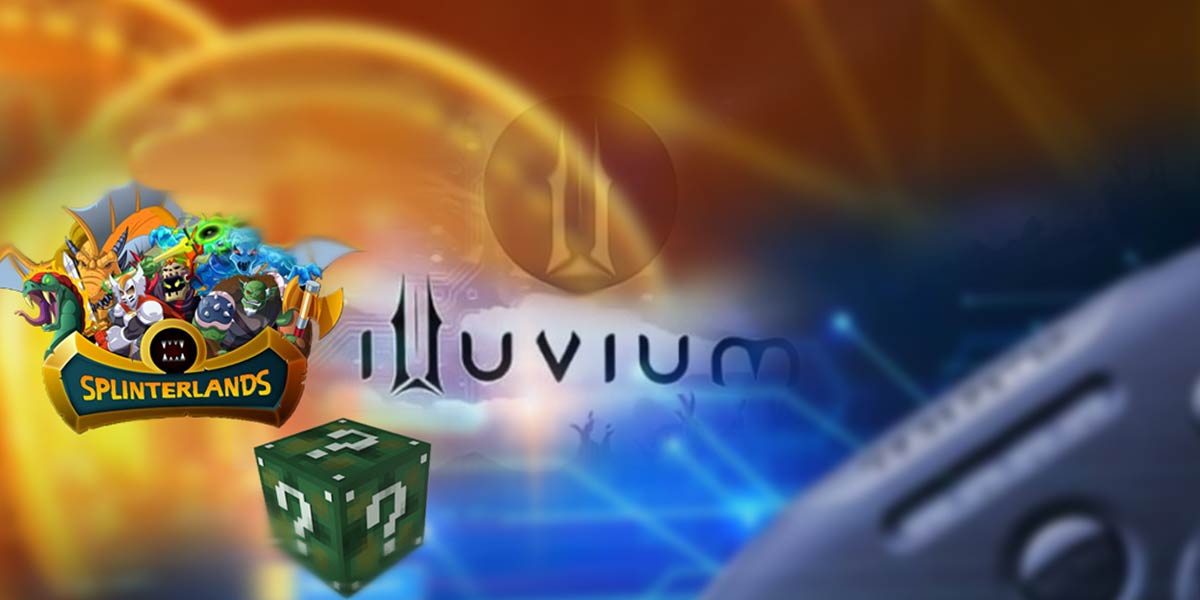 How to earn cryptocurrency? You can study a huge number of supposedly promising schemes for earning cryptocurrency but end up losing everything. And you can earn cryptocurrency in the most pleasant way, playing popular crypto games.
Right now, we will take a look at the best crypto games 2022. Read on, it will be interesting. We round up a few of the newest, most promising, and exciting blockchain and crypto based games.
The Most Popular Cryptocurrency Games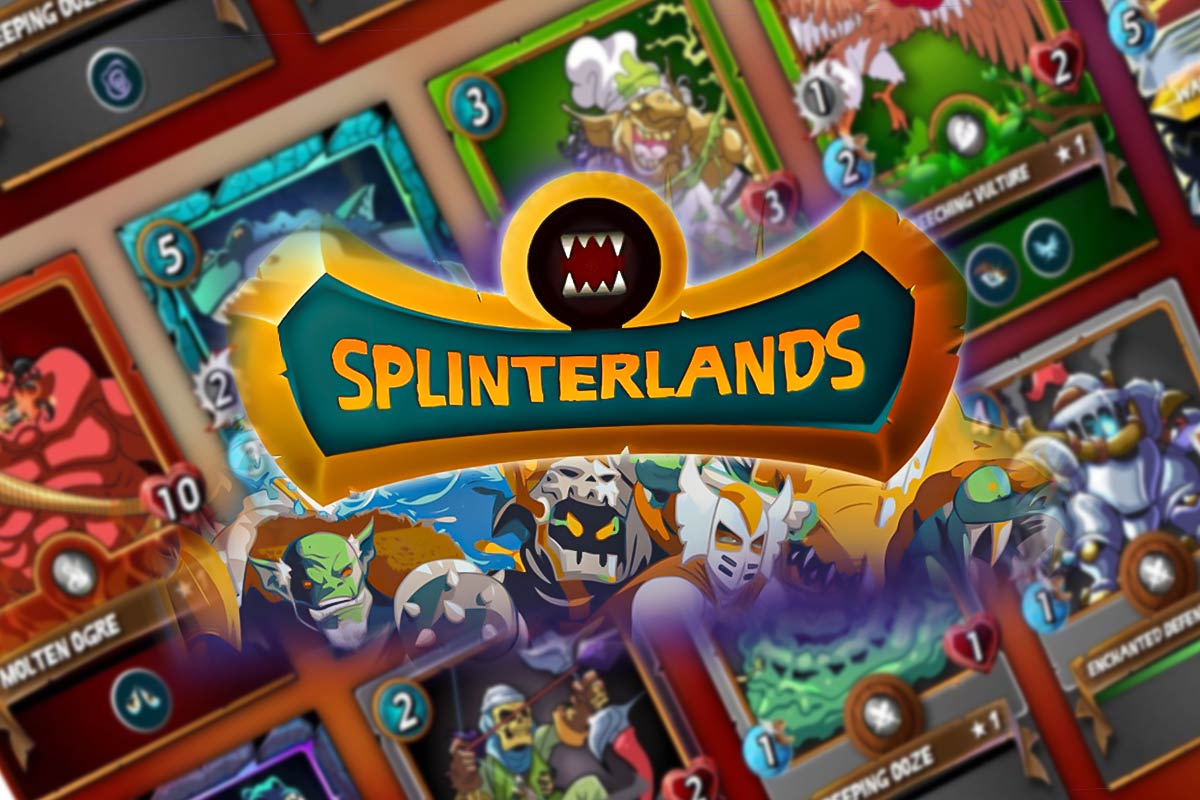 Splinterlands
Since its debut on DappRadar in 2021, over two years ago, this title has consistently dominated the competition. Splinterlands is a card game that is played in turns and features NFT player cards. These cards each have power and rarity traits, which may be utilized to determine the cost of the card. Native to the Splinterlands, the SPS token can be used on the purchase, exchange, or even rental of player cards for use in combat. DEC, which stands for "Dark Energy Crystals," is the secondary token that players may spend to purchase in-game products and power ups.
Splinterlands includes a very in-depth tokenomics and rewards system, which lets players to gain prizes for battling, completing tasks, ranking on the game's leader board, and more. Players may win rewards by clicking on a token in the top right corner of the screen. As was just said, players also have the option to rent out their character cards for use in DEC or SPS.
The game is compatible with the BSC blockchain network as well as the Hive blockchain network. In addition, a variety of other cryptocurrencies may be used to make deposits into the game. Any player who is searching for a solid turn-based play-to-earn crypto-based game will find that playing this game is not only enjoyable but also operates smoothly.
Not so long ago no one knew about cryptocurrency, and today the world of online games is unimaginable without its existence. Read more in the article Benefits of Using Cryptocurrencies in Live Online Games!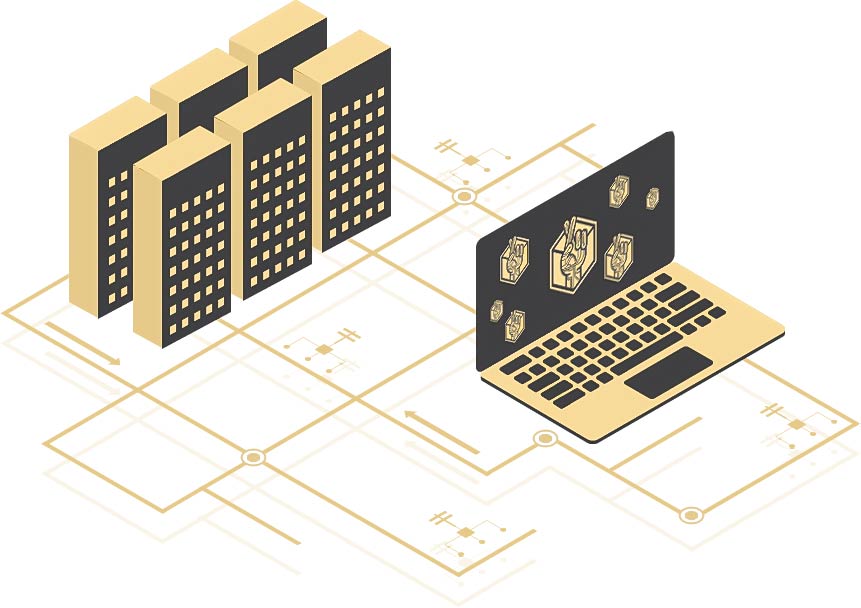 Lucky Block
Lucky Block is the cryptocurrency game that we believe will be the most successful in 2022. Lucky Block is a cutting-edge cryptocurrency gaming platform that aims to provide its customers with the opportunity to win a life-changing prize on a daily basis. The Lucky Block platform, which is differentiated from many traditional systems by the fact that it is hosted on the Binance Smart Chain (BSC), places an emphasis on openness and justice. The daily prize drawings that will be made available are a significant contributor to the allure of Lucky Block.
These drawings are slated to begin on May 15th, 2022 and will give players the opportunity to win daily prizes. The current prize pool for Lucky Block is an incredible $2.2 million, and players will have the chance to win daily prizes beginning on May 15th, 2022. Users will have the opportunity to participate in the crypto draw by purchasing a ticket for the equivalent of $5 USD in LBLOCK, the native currency of Lucky Block.
It is interesting to note that LBLOCK owners who link their wallets to the Lucky Block app will be eligible to earn a free entry into the prize draw. This goes hand in hand with the advantages that are provided by Lucky Block's NFT collection. The ownership of these NFTs entitles the holder to a lifelong admission into special NFT prize drawings, which are held independently from Lucky Block's main draws. This means that every day a player has two opportunities to win a jackpot.
As was said in the project's whitepaper, the Lucky Block team places a strong emphasis on philanthropic endeavors. Ten percent of the proceeds from each jackpot are given to charitable organizations. The users of Lucky Block get to determine which particular charity will receive the donation, and the platform provides a separate voting page so that users may cast their votes for the organization that they believe should get the money. The winner will earn seventy percent of the allocation, while the runner-up, second, and third place finishers will each receive ten percent of the allotment.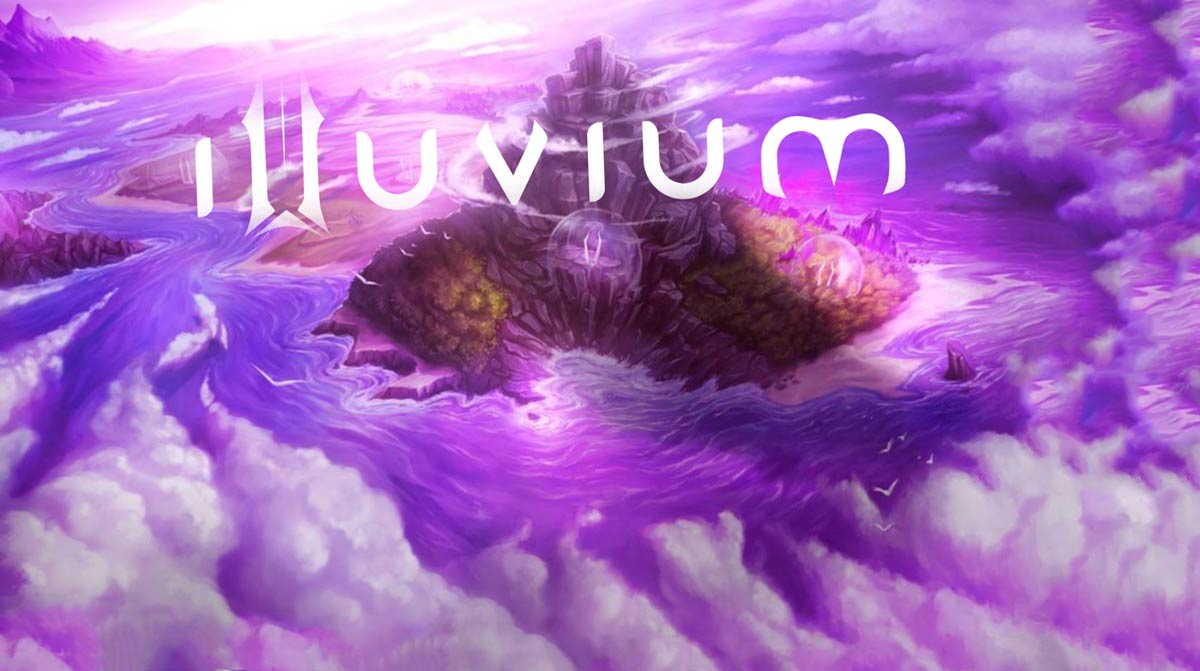 Illuvium
Another stunning example of visual design to add to the list. This game is a combination of ARK and several different Pokémon games all rolled into one. The idea behind the game is that it will be an RPG, and the gameplay will be centered on Pokémon arenas and turn-based combat. The characters themselves are all NFTs, each with their own unique set of skills and characteristics.
Illuvium is without a doubt the most anticipated blockchain game to date, despite the fact that it has not yet been released. This conclusion may be drawn based on the growing number of their community, which has shown an increased interest in the project over time, as well as the consistently increasing value of their ILV token, which, at its peak, was worth close to $2,000 per token. The NFTs that they have dropped and published up to this point have also seen a significant amount of success, with a total traded volume of over 2,000 ETH to this point.
The Illuvium community is quite active and enthusiastic, and it offers a lot of solid support.
A significant number of the community members have been backers of the game ever since the concept of it was unveiled in December 2020, and they have continued to back the game via a variety of crowdfunding rounds and other means.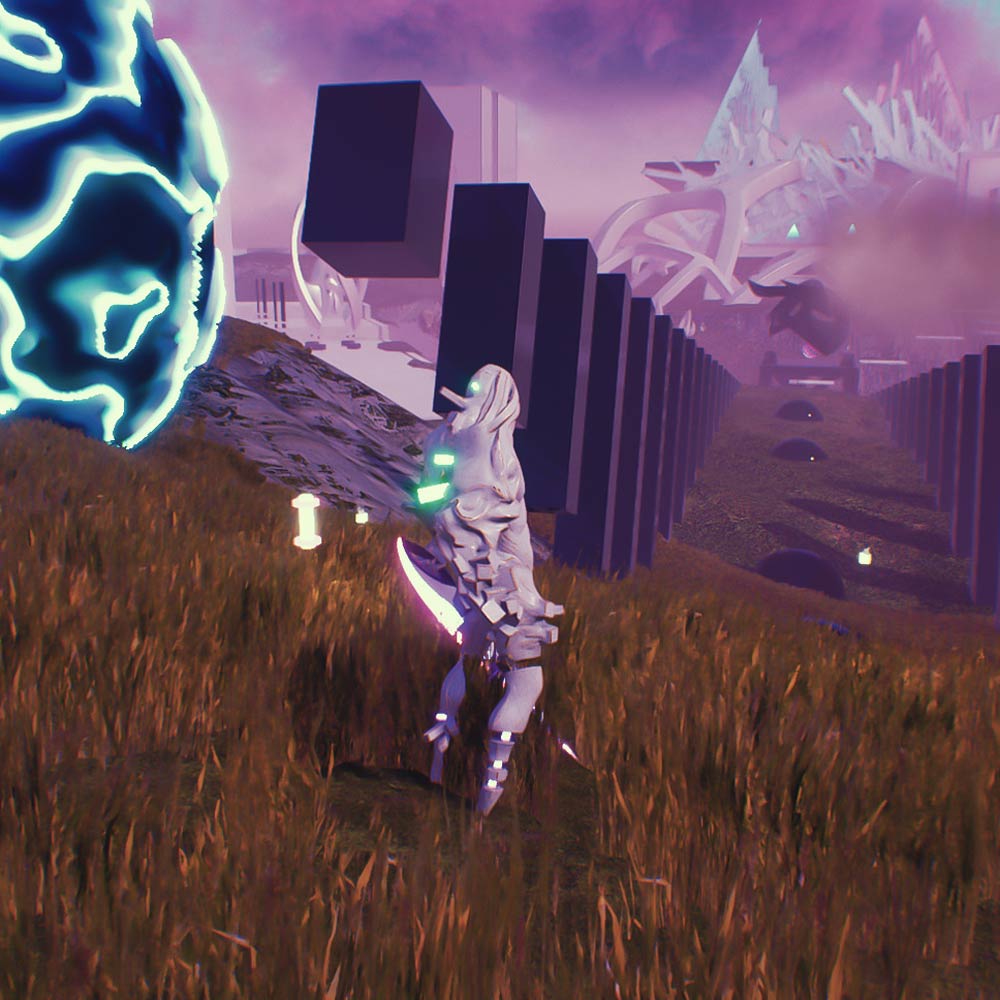 Moonray
This graphically amazing marvel of a game is actually in the process of being developed on Bitcoin, making use of the Stacks (formerly Blockstacks) ecosystem. The first title on the list may perhaps surprise you because of this fact. Since 2021, work has been done on the game that has not yet been released, and there is an exceptionally robust level of support among the community. Through the use of the crowdfunding site Republic, the team responsible for developing the game was able to gather more than $200,000 in funds to go toward the production of the game.
Not only does the game have an appealing visual design, but it also has the potential to make history by being the first metaverse title to be built on Bitcoin. This will be accomplished, of course, through the Stacks ecosystem. They have not yet distributed any of their initial NFT collections; however, a "Pre-sale pass" in the form of an animated Moonray artwork has been made available for purchase through OpenSea. Any player who possesses the pass at the time the game is made available will be eligible for a variety of lifetime rewards, according to the description of the pass.
Outcasts of Space
The Enjin blockchain system is utilized in the multiplayer game Space Misfits, which was developed by Enjin. You will have the opportunity to travel to a variety of worlds while also competing with other players to amass resources and grow your space fleet in this top-tier crypto game. To put it another way, if you want to gain in-game awards and conquer the galaxy, you will have to engage in combat with other players.
The in-game cryptocurrency for Space Misfits is referred to as BITS, and it is used to purchase these prizes. You can get this token by doing a variety of objectives, such as becoming a trader or tracking down non-playable characters (NPCs). Additionally, the platform intends to make it possible for users to convert their BITS holdings into ERC-20 tokens, which would then enable them to sell their BITS holdings for traditional currency.
Decentraland
Within the virtual environment of Decentraland, users have the ability to buy and sell individual parcels of land using various cryptocurrencies. In this game, the landowners have the authority to define how the planet acts and the regulations that govern it.
To get started. You are needed to create a unique avatar in order to use Decentraland. After that, you will be able to access the virtual environment, navigate it, and engage in conversation with other users. If you want to acquire land in this world, you will need to buy MANA coins, which can be purchased on cryptocurrency platforms like as eToro. If you want to buy land in this world, you will need to buy MANA coins. An NFT token is used to record the purchase of each individual parcel of land.
Upland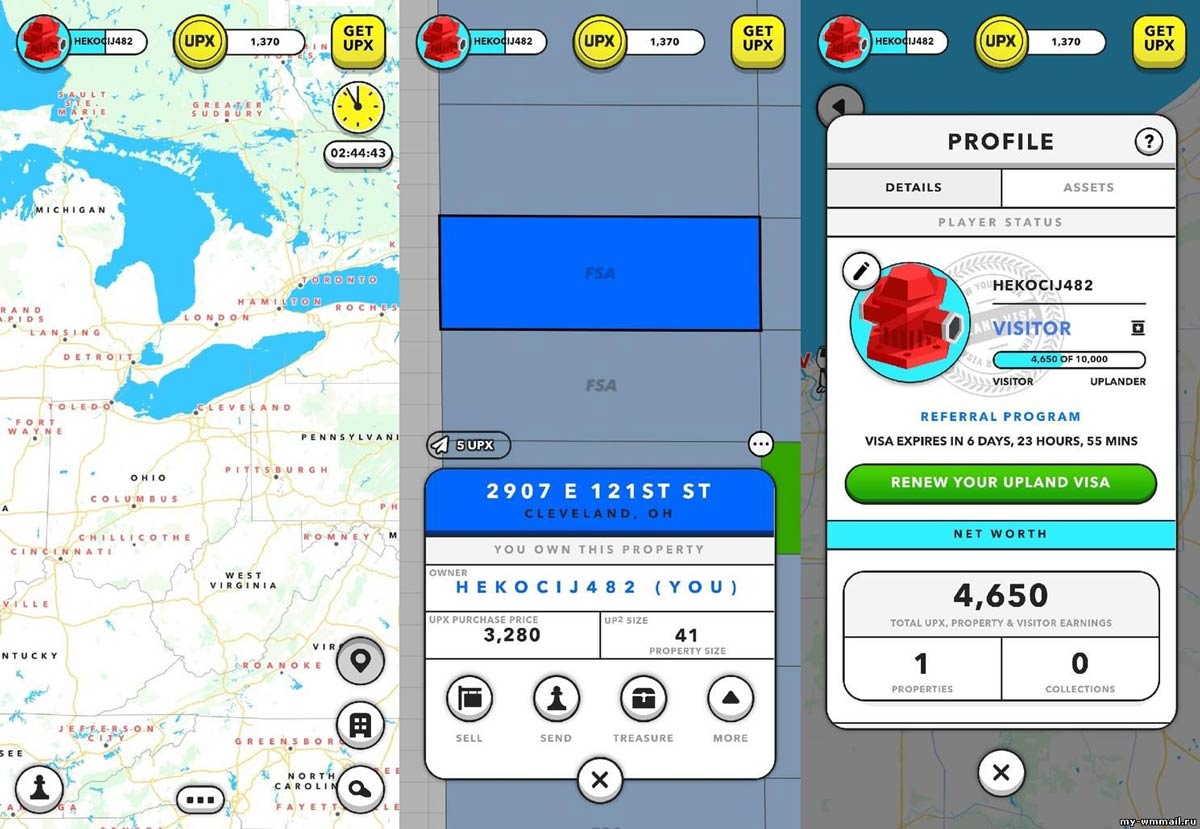 Built on the EOS blockchain, Upland is essentially like playing a much larger version of Monopoly… but on a map of the actual planet. In Upland, the goal is to acquire real estate and then either develop on it, rent it out, trade it, or sell it. The homes themselves are real-life locations that may be seen on Google Streetview. Although gamers are, in all intents and purposes, purchasing these houses, the transaction does not transfer true ownership of the property to the buyer in real life; hence, you should not get your hopes up that this website will help you locate your ideal home.
When the game was first released, there was only one city available, and that city was San Francisco. This is currently taking place in a total of eight locations, including New York City, Oakland, and Chicago, among others. In addition, the group was successful in negotiating major deals with a number of NFL clubs for the year 2021 in order to advertise their NFT collectibles for the Super Bowl.